2014 Sammamish Bow Class Report
Members of the Puget Sound Knappers conducted a bow-making class the weekend of March 8th and 9th for fourteen 'students', most of whom were students of either the Wilderness Awareness School of Duvall, WA or Alderleaf Wilderness College of Monroe, WA. The class was held at the shop of PSK member Jim Keffer, the same place as the 2013 Sammamish Knap-in
Bowyers/instructors Joe Higgins, Donn Paris and Blaine Kuykendal, along with shop owner and woodworker Jim Keffer, provided free instruction and use of all the required tools - the only cost for this class was for the materials - $40.
The purpose of the class was to provide the basics of bow-making to people who'd never made their own 'self-bow' and to do so in one weekend. To accomplish this we decided to work with hickory boards and a pyramid bow template provided by Joe Higgins. Cutting the bows from the boards was accomplished with a bandsaw and initial tillering was done with a thickness planer. This just got the bow to the rough stage and then the students had to hand tiller, refine the shape, cut the notches, make a handle, and finish the bow - and of coarse make a Flemish twist bow string. And while it may seem that using the power tools would diminish the learning process, there was still a lot to learn and do in just two days! Still, almost all the student completed a bow (some still required a finish to be applied) and several were able to shoot their bows Sunday afternoon! By all accounts the class was a tremendous success and will be repeated in the future!
Here are some photos of the class.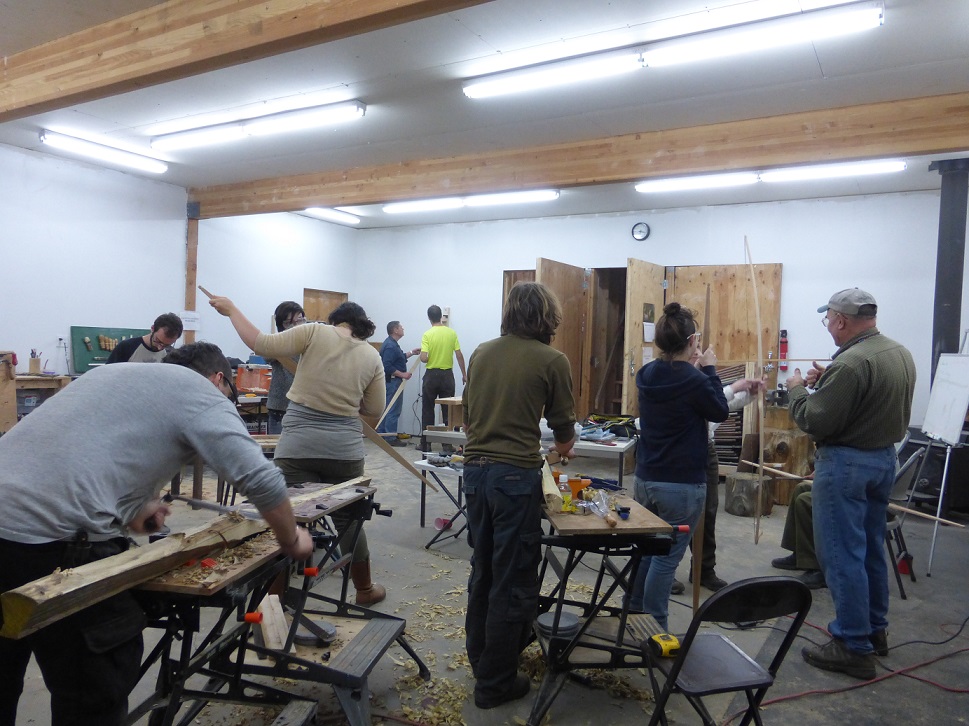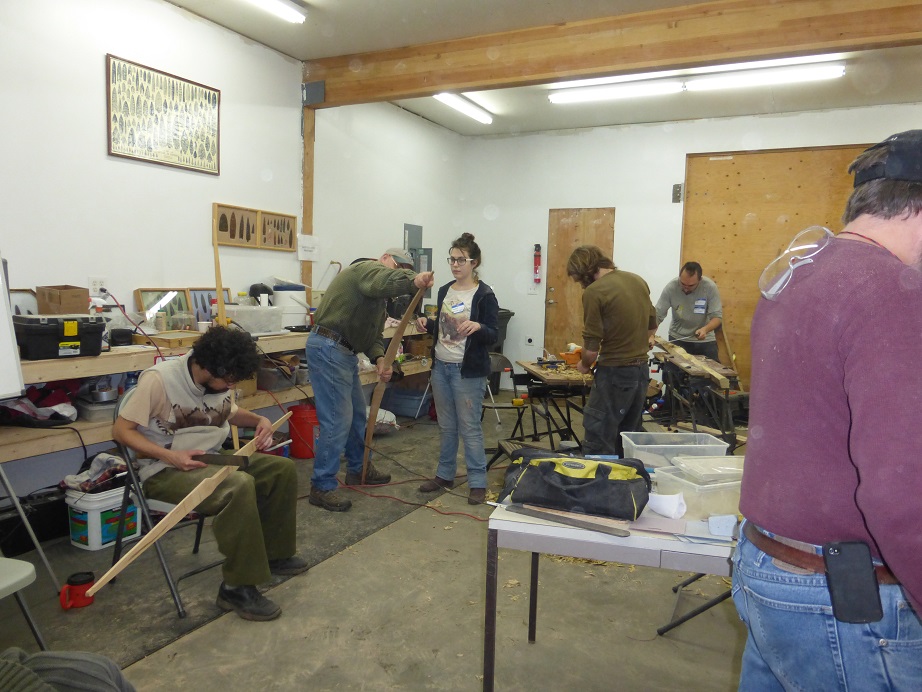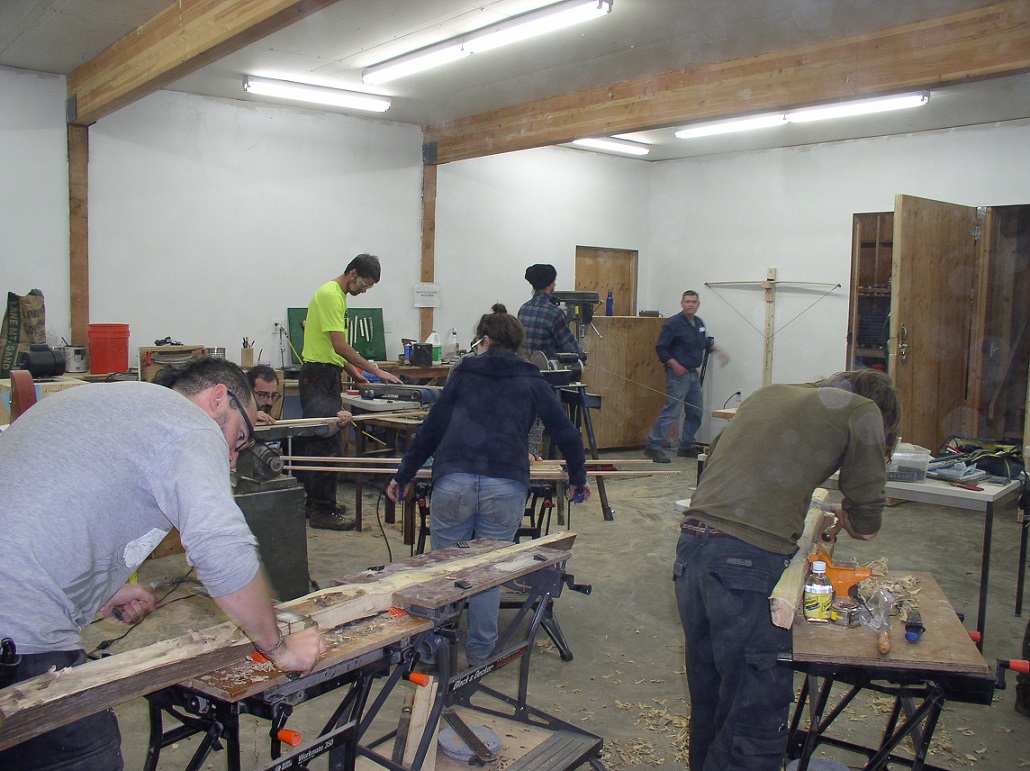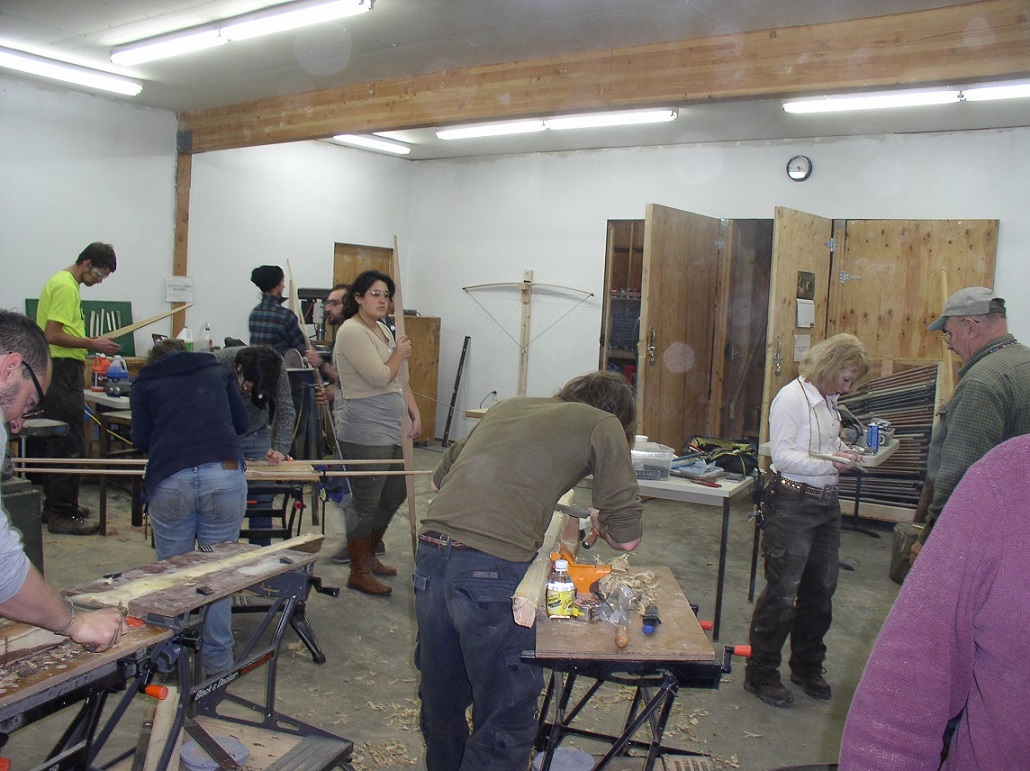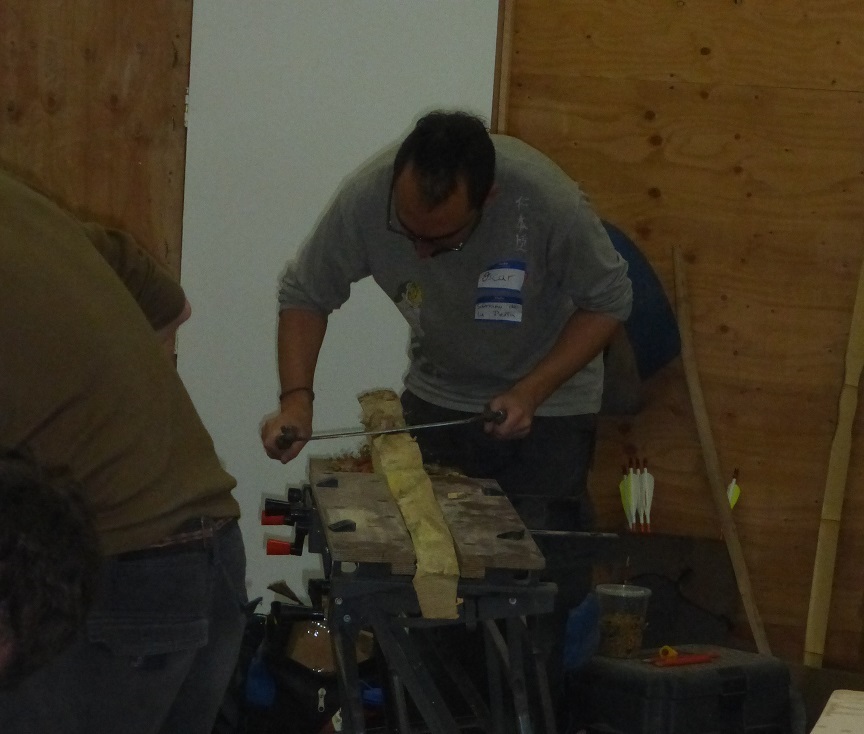 Blaine Kuykendall, one of the bowyers instructing in the class and Valli Eichstedt, one of the 'students' with their bows. Blaines bow is a take-down with a fiberglass ferrile & rawhide handle - about 50 lbs draw weight. Valli's bow is about 45 lbs draw weight. Both bows were decorated by their makers - Blaine's is ink on wood and Valli's designs are wood-burned in - just barely enough to color the wood. Both not only shoot great but look fabulous!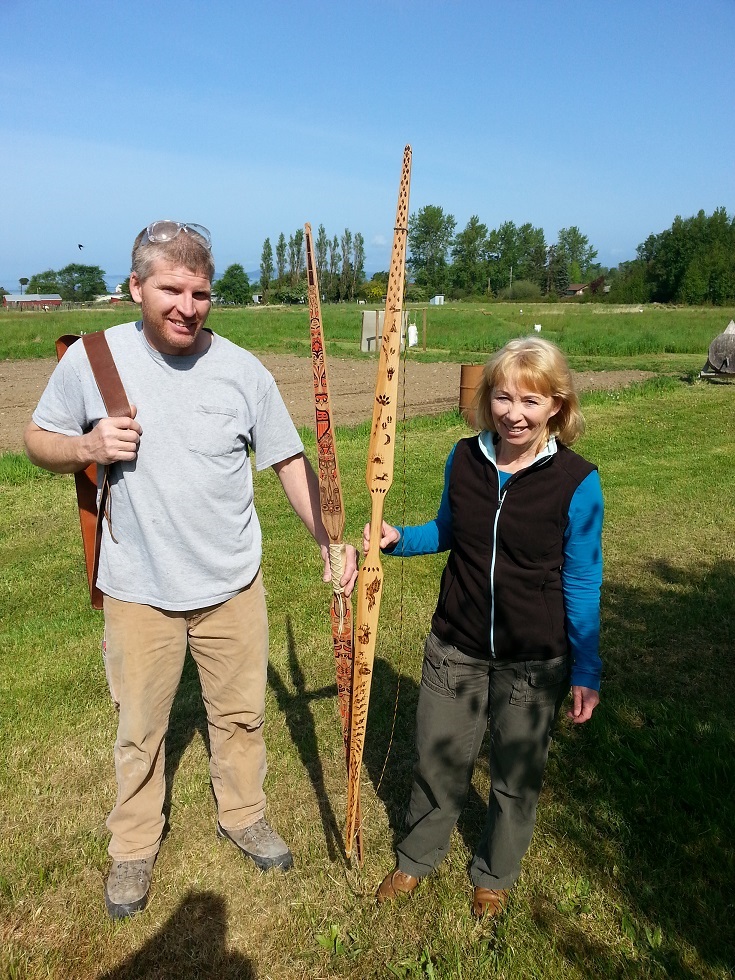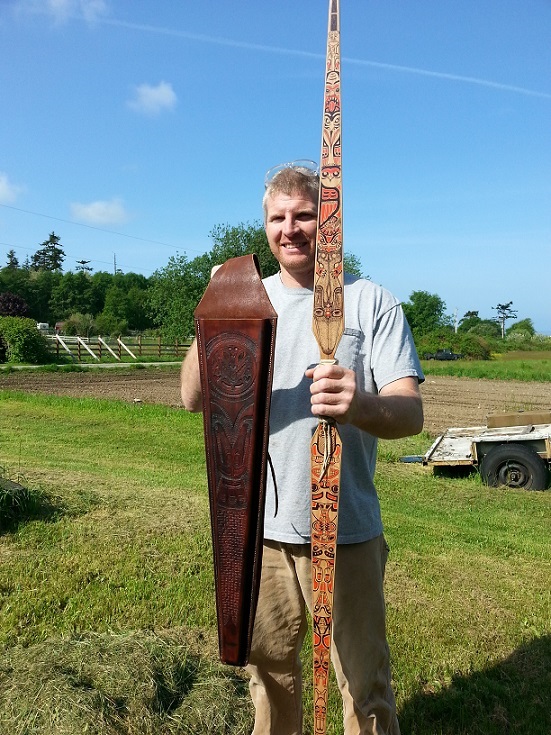 More Photos of Blaine's and Valli's bows