Sammamish Arrow Making Class 05-10-14
Jim Keffer, along with Joe Higgins and Blaine Kuykendall, hosted an arrow-making day at Jim's shop in Sammamish, WA, Saturday, May 5th.
Blaine gave an hour long lecture on making arrows based on years of practical experience both making arrows as well as using them to take various game animals.
Following Blaine's lecture was an all day, hands-on practical application of arrow-making techniques in which the dozen or so 'students' made their own arrows - up to 1/2 dozen, assisted by Blaine, Joe Higgins and Jim Keffer. The class was free - the only cost were for materials, $2/arrow
Materials were provide by the three hosts and included
1. 150+ manufactured shafts of various lengths/spines (manufactured by Jim, Joe and Blaine)
2. 50+ Ocean Spray shafts
3. Field tips provided by hosts, stone tips provided by students (made at weekly Sammamish Knap-in)
4. Turkey Feathers
5. Sinew - artificial and real
6. Glue, tools, and sand paper
Here are some photos: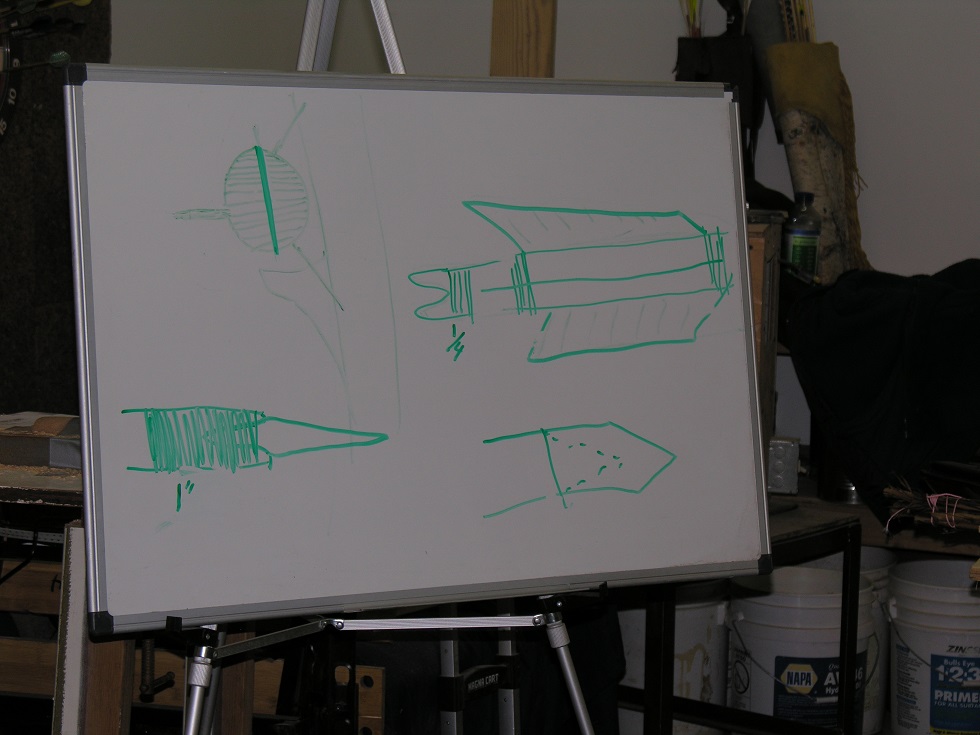 Lead instructor Blain Kuykendal (back to camera) explaining the finer points of arrow-making!