2014 Goldendale Knap-in Report
A slight change in location didn't deter the Goldendale Knap-in regulars and Brian, Pony and Cody were great hosts! The weather was great, going from 87ºF on Thursday to a mild 75 the rest of the weekend! The nights were perfect - cool and calm!
We had several noobies show up and get a chance to take lessons from Master Knapper Jim Miller! This is getting to be the norm at PSK events - more and more people getting into flintknapping with our community!
This was very much a typical PSK knap-in - plenty of rock, lots of knapping and free instruction, very competitive games, a terrific auction, and a fine Potluck Dinner!
Winner 2" Goat - Mike Tari (runners-up - too many to name!)
Winner Percussion Only 10 Speed - Mick Hill (runner-up Jim Keffer)
Winner Community Point Raffle - Bill McClure (after he finally discovered he held the winning ticket

)
The Knappers
| | |
| --- | --- |
| Brian Fletcher, 'Pony' and Cody (hosts) | Ed and Loretta Thomas |
| Knapper Bill and Judy Thomas | Warren 'Smitty' and Joyce Smith |
| Mick and Holly Hill | Jim and Beverly Keffer |
| Bill and Billy McClure | Riley Hayes |
| Jim Smith | Jim Miller |
| Frank and Mary Lou Omstead | Marvin Barger and Denise |
| Joe and Arlene Wernex | Mike Tari |
| Rod Kiser | Dan and Donna West |
| Brad Baughman | Stu Murdock |
| Jack Fee | |
Noobie 'Cody'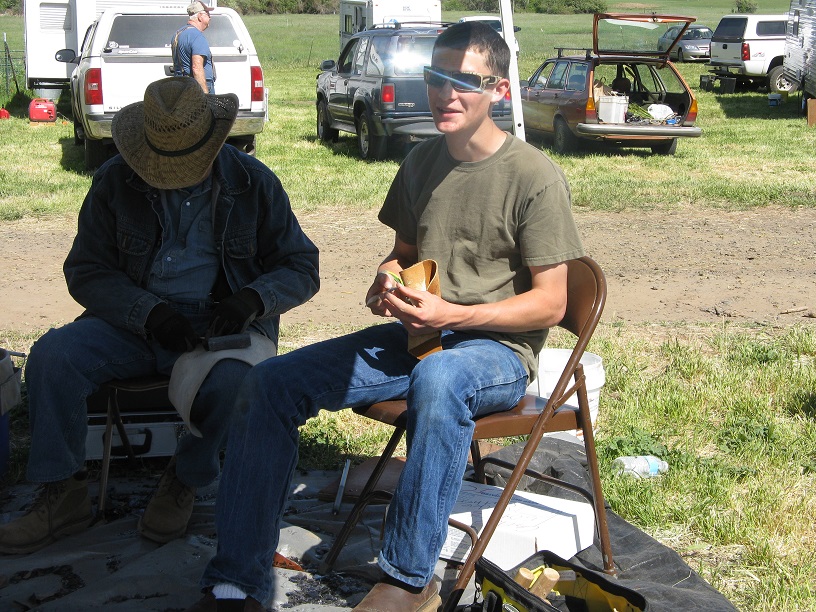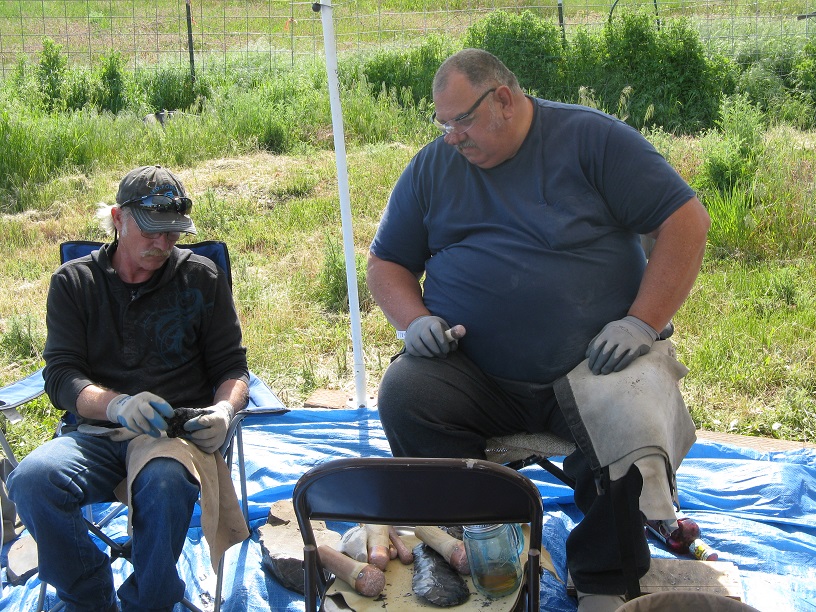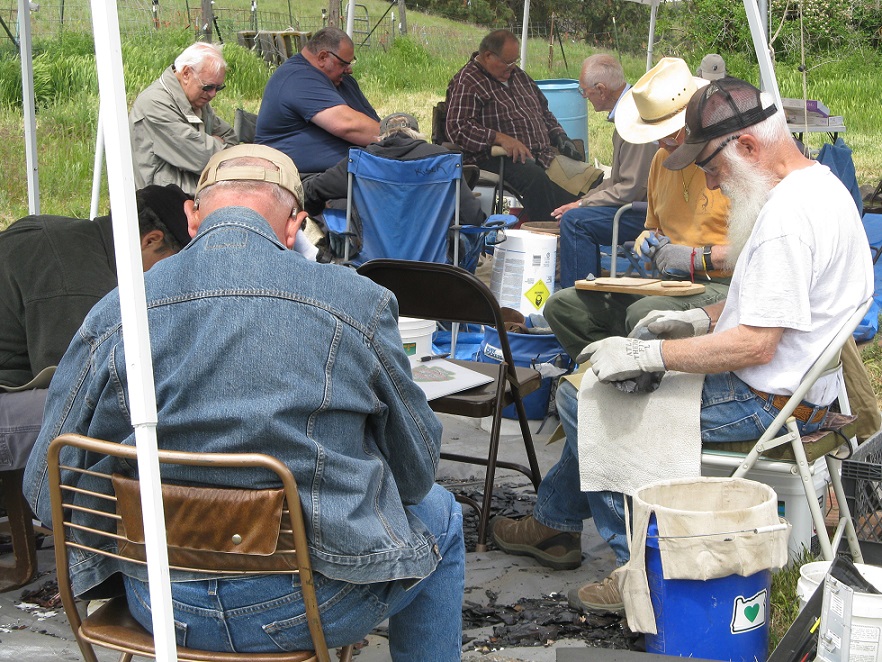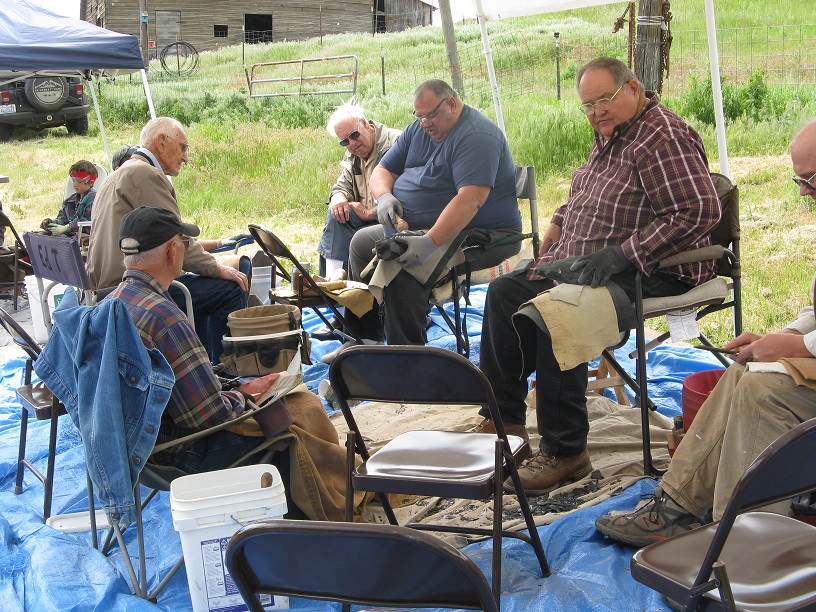 The Games - 2" Goat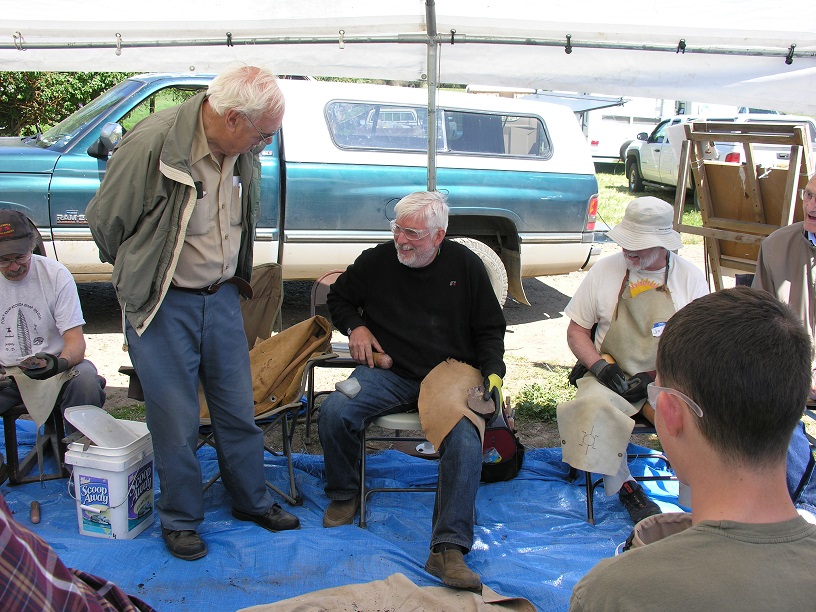 Mike Tari (center w/vest) - 2014 Winner Goldendale Knap-in 2" Goat Competition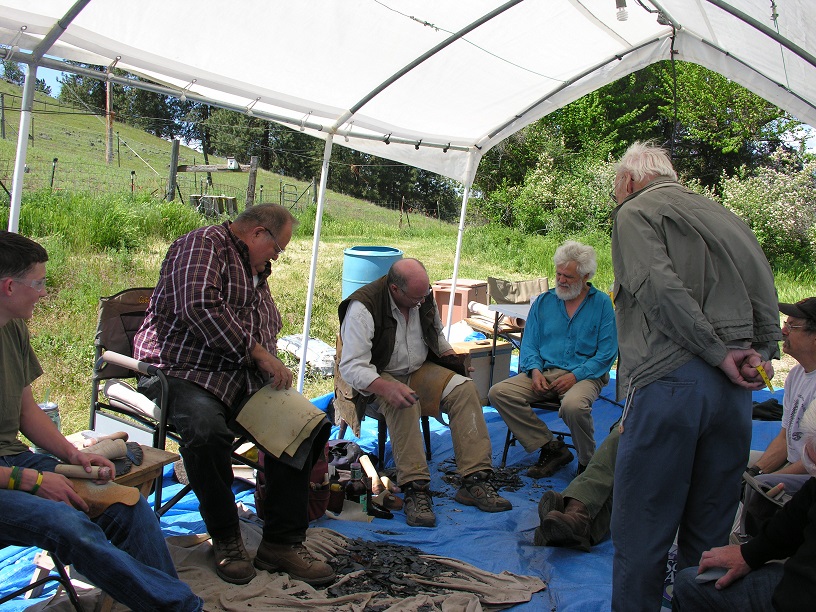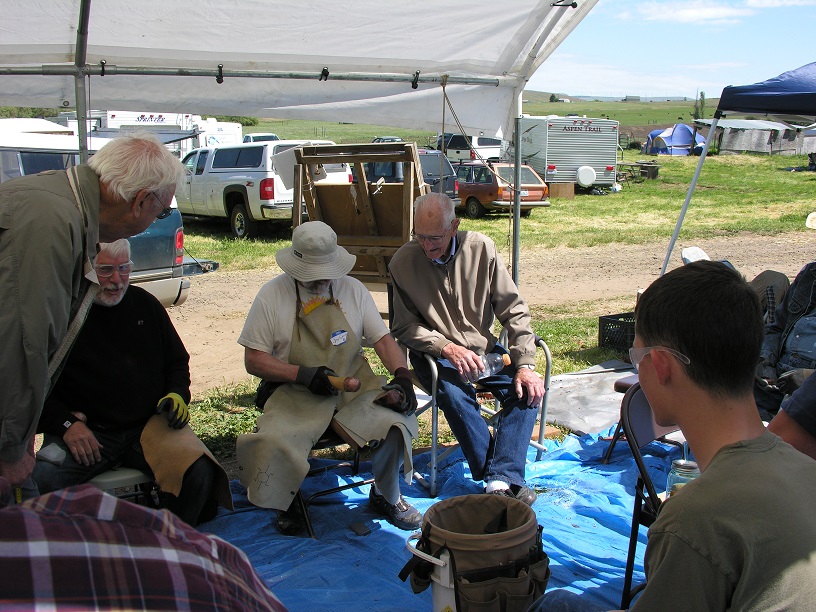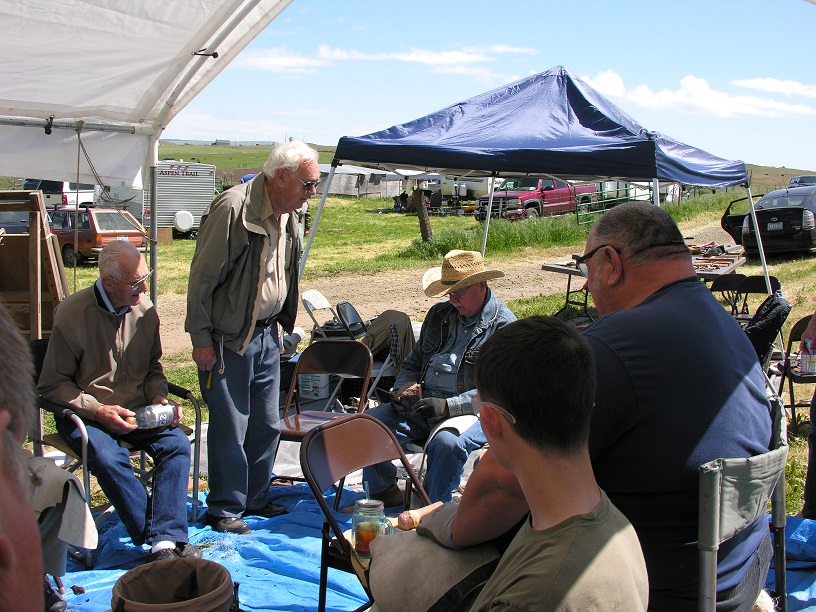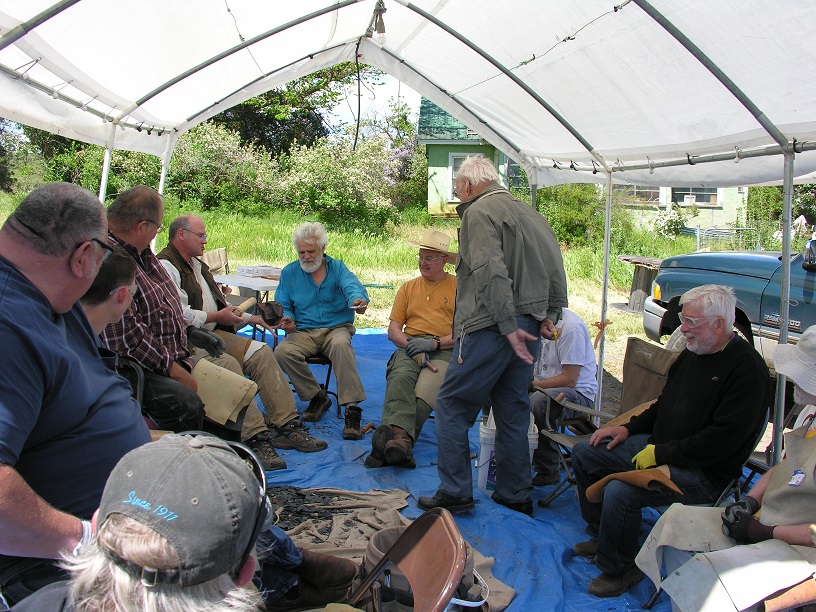 Bill McClure - Community Point Raffle Winner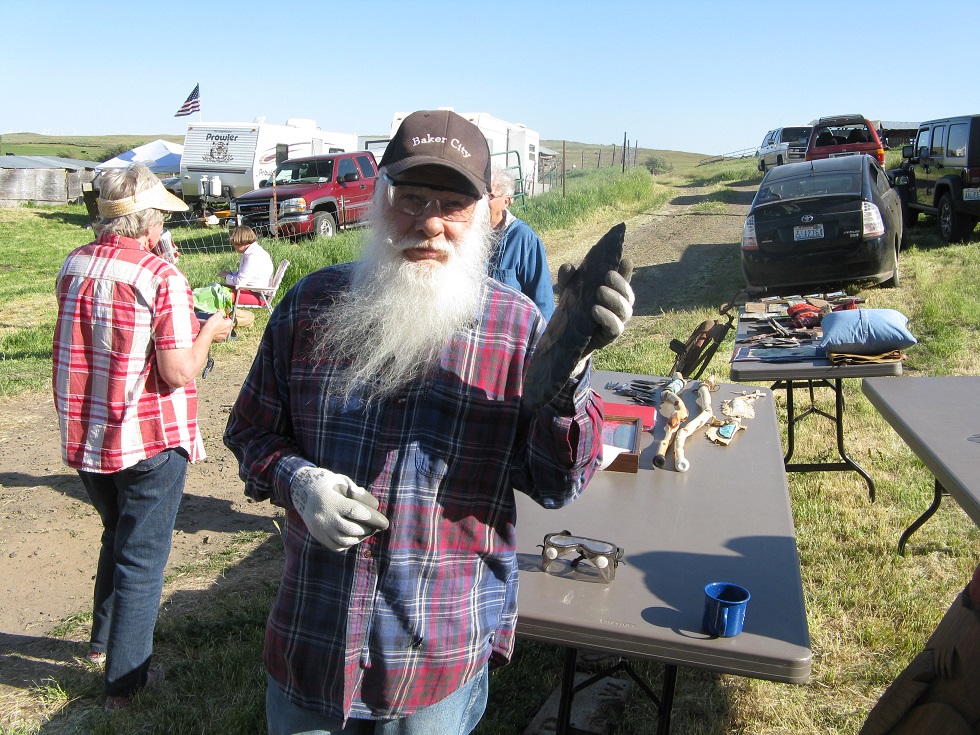 (left to right) Jim Miller, Jack Fee, Jim Smith and Mick Hill - checking out the art displays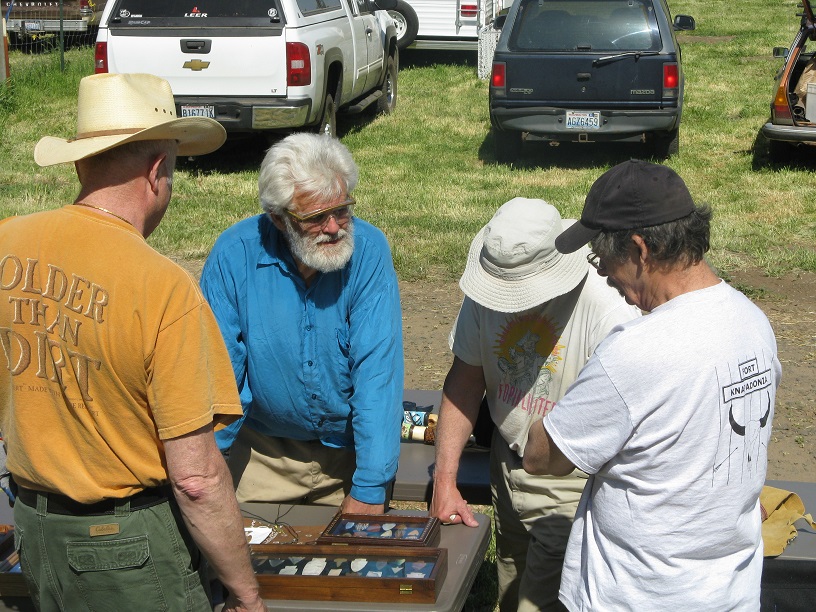 Some of the Ladies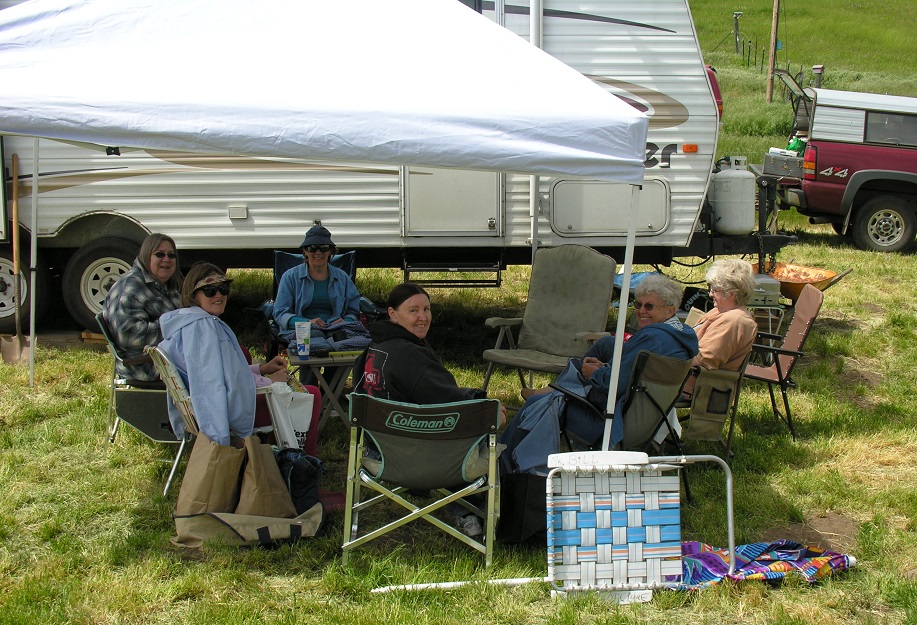 Potluck Again!