2014 Glass Buttes Knap-in Report
The 2014 Glass Buttes Knap-in started out with some of the best weather in most people's memory. Except for a couple of cold mornings (14°F), the first few days were clear and warm - up to 65°F by Tuesday. Thursday saw a change to more typical GB weather - intermittent light snow follow by melting/drying followed by more light snow. The snow was over by Friday only to be replace by rain.
For the most part , however, the weather was great for both digging and knapping and there were plenty of both. The weather for Tuesday trek to 16 mile for Dacite was ideal. This has become an annual event to collect knappable rock for future knap-ins. The knap-in host provide free knappable rock at PSK knap-in and a good portion comes from this area. About 20 knappers made the trip and donated their 250 lbs to Brad Baughman/Dan Lusby for the Illahee Knap-in, Barry Rogers/Canadian Whoop-up Knap-in, Mick Hill/ Millersylvania, Jim Keffer/Sammamish Knapin and Joe Higgins/Fort Knapadonia Knap-in.
A special thanks to Emory Coons for his work spalling the Dacite.
This year's knap-in was also notable for the number of 'noobies' who attended and contributed generously to the 'Honey Bucket' fund. I'm pretty sure they more than got their donations' worth of instruction from the likes of Steve Allely, Joe Higgins, Stu Murdock and other fine knappers!
Some of the people who attended this years' event (doesn't include knapper who arrived after Friday night or those that didn't get on the list or in the photos):
Howard Siner

*

Red Kiser

*

Trapper Kern

*

Geoffrey Budge

*

Dave, Deanna & Makayla Smith

*

Dallin, Jacob and Pat Opdahl

*

Wes Pyne

*

Raymond Berry

*

Craig Oda

*

Tad Sweet

*

Peter Gokey

*

Matthew Gokey

*

Nicholas Tomihama

*

Steve Allely

Brad Baughman

Donn Paris

Rock Male
James Male
Skyler Male

Jim Smith

Ken Graham

Mick Hill

Henry & Rosalie Payne

Barry Rogers
Jim Keffer
Joe Higgins
Tim Gogana
Jeff Dixson
Sam
Emory Coons
Greig Voss
Bob Popp
Dan Lusby
Daniel & Michael Lusby
Aaron
Shawn Woods

Woody Woodside

Hal Thornberg
Dan Steuber

Keith Hull

David S. Smith

Stu Murdock
Emory and friend with Dacite pebble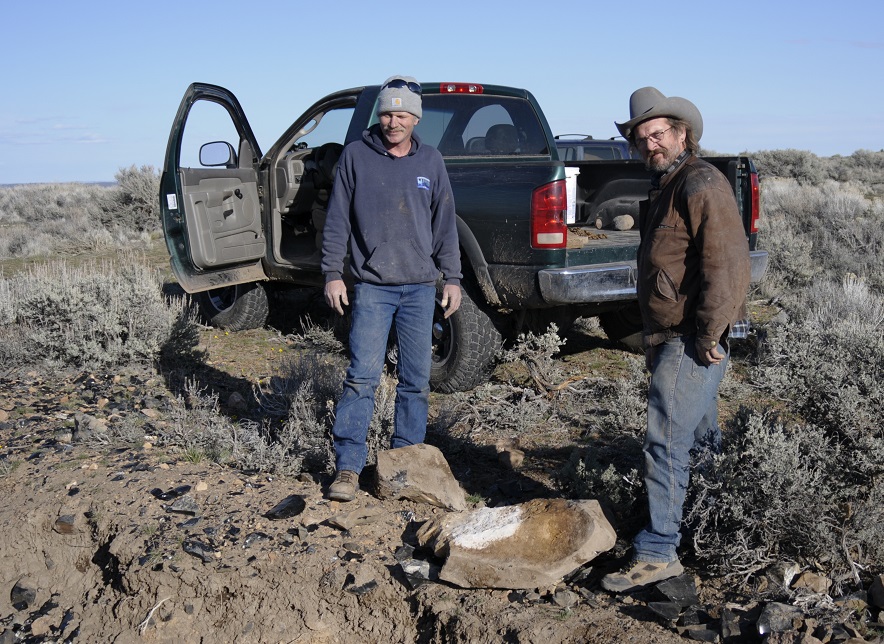 Trucker Sam - brought his big rig down to sleep in (left the trailer at the turnoff!)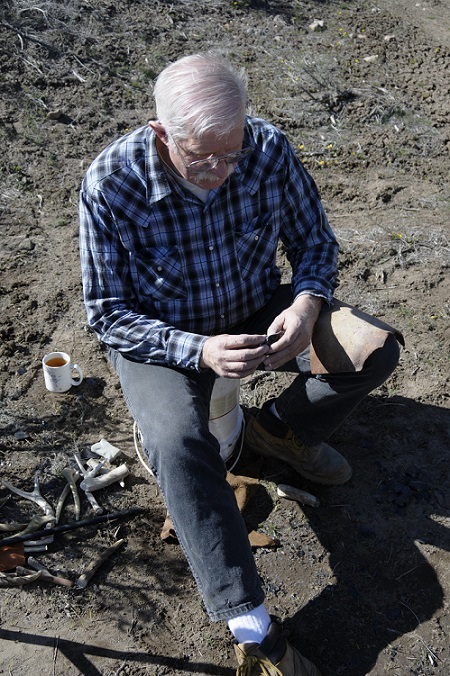 Trapsetter enjoying the beautiful weather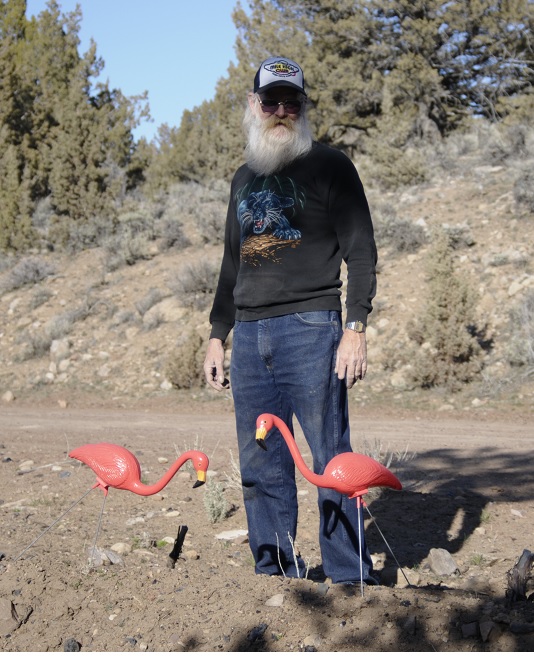 (left to right) Bop Popp, Stu Murdock, Host Rocky Male and Steve Allely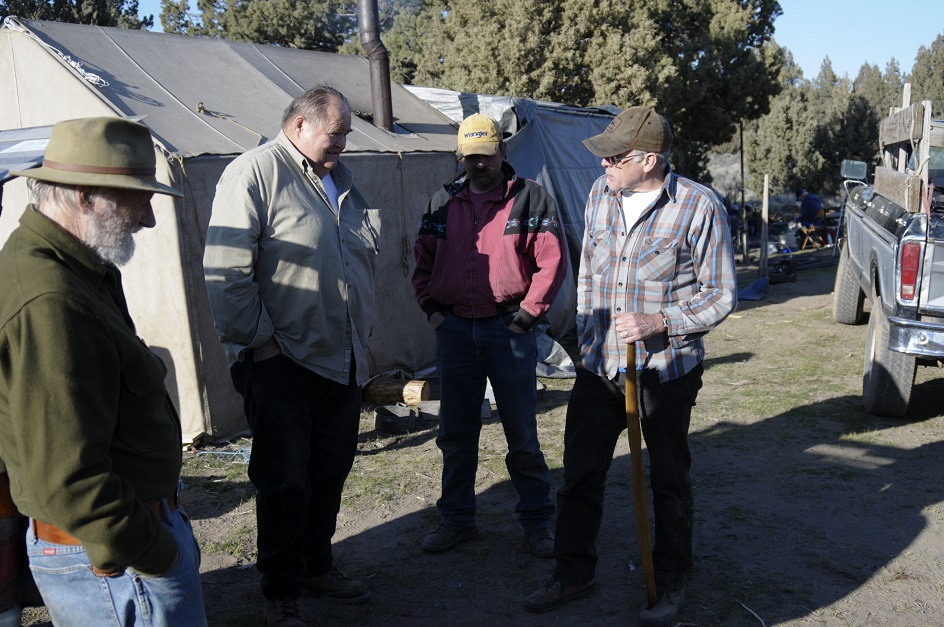 Big Bad Brad Baughman, Steve Allely and Michael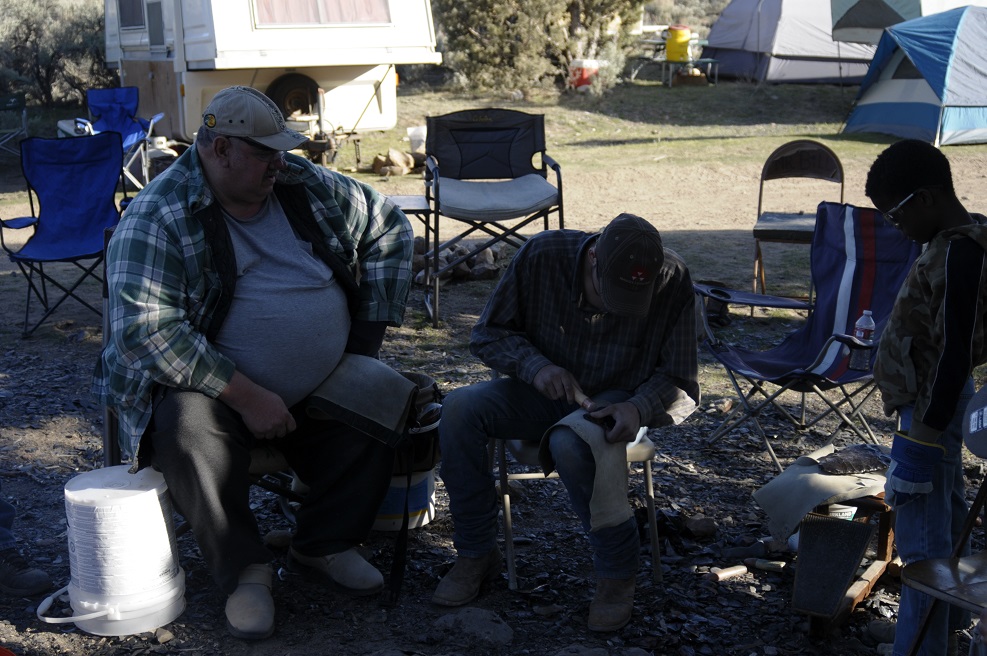 Sous chef Daniel Lusby and head chef Jim Keffer preparing spaghetti sauce from scratch for the 2md community dinner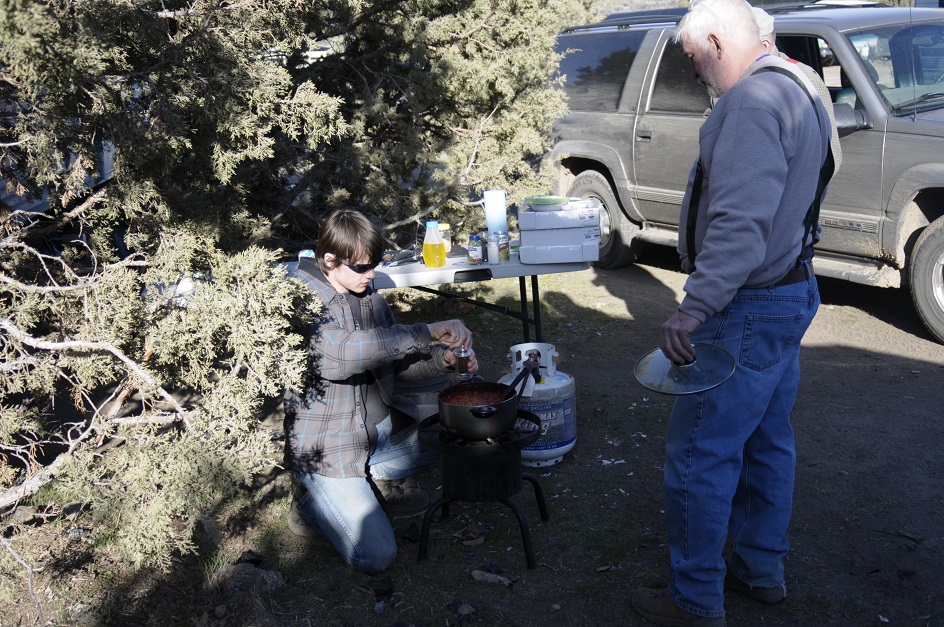 A pinch of pepper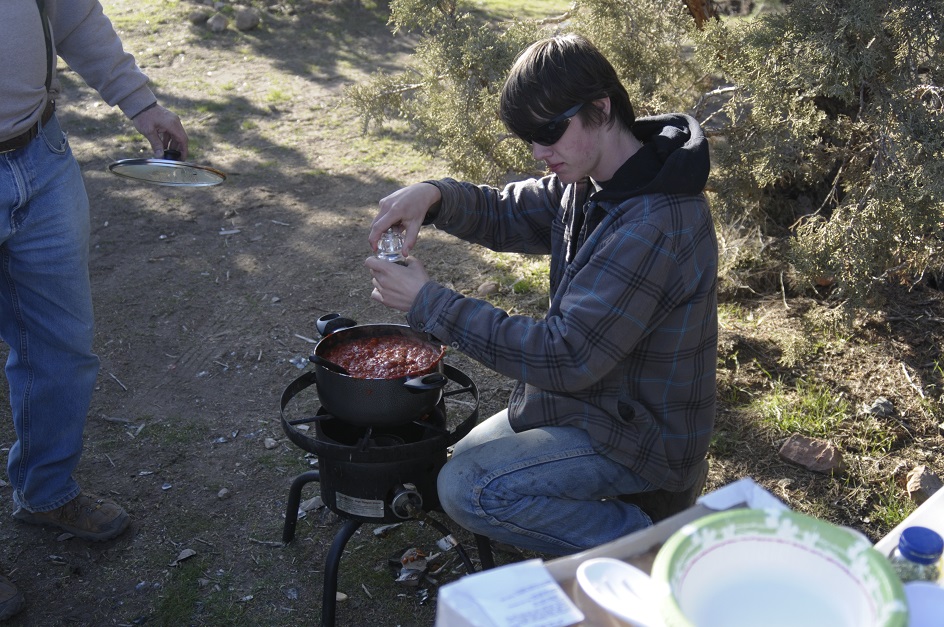 Caught knapping - Stu Murdock & Mrs. Male
.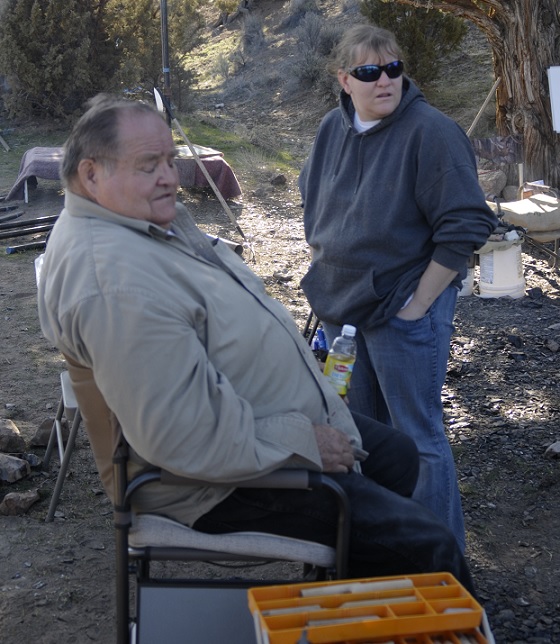 The Main Knapping Area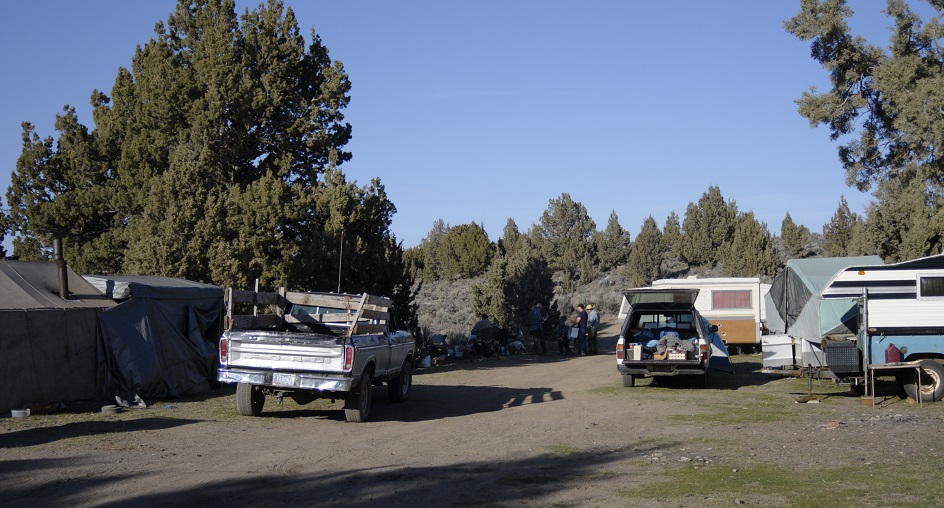 Steve Allely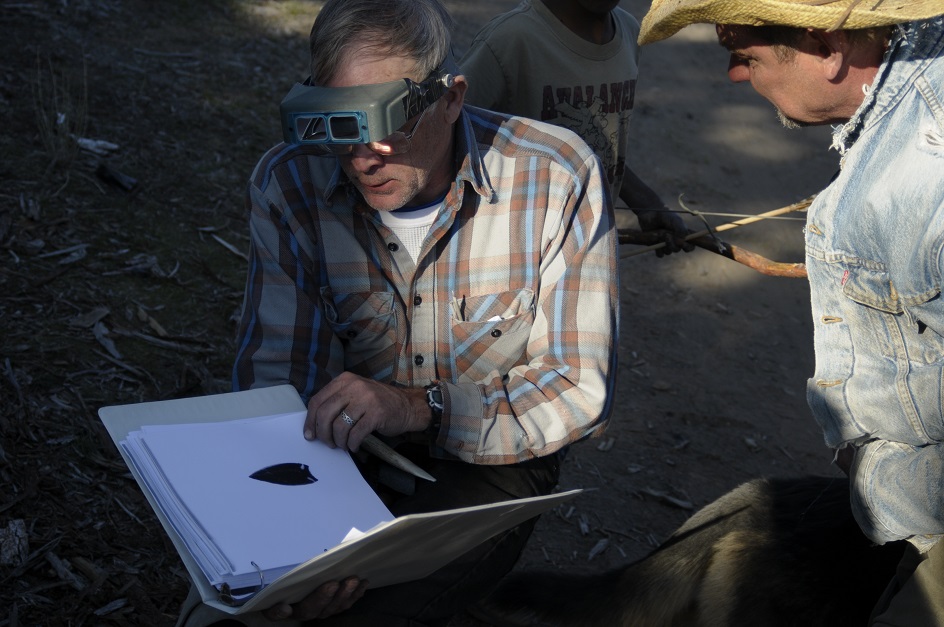 Home Sweet Home - Dixson's place (left to right) Trapsetter, Emory, James Male and Bob Popp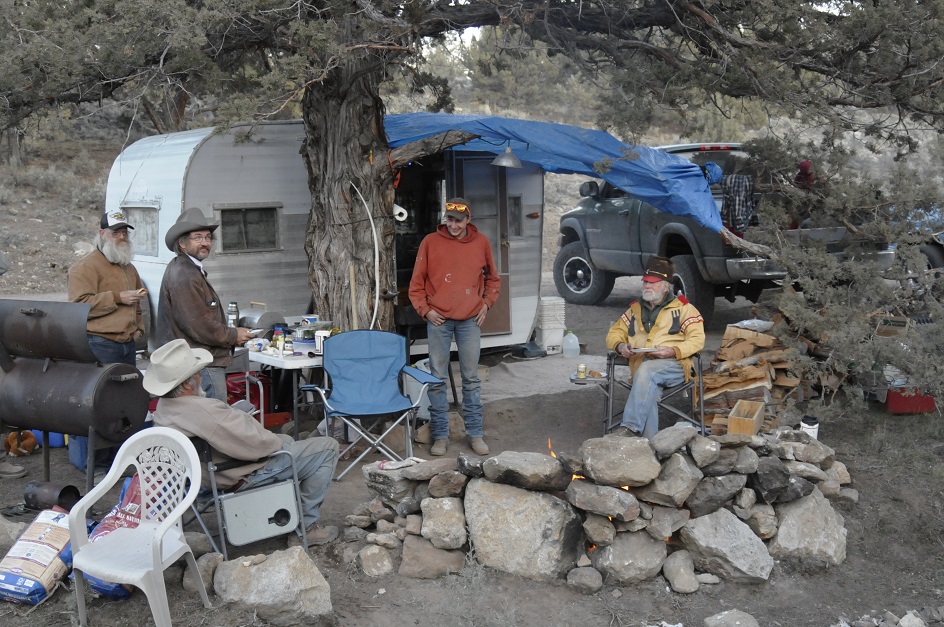 Woody Woodside and Ken Graham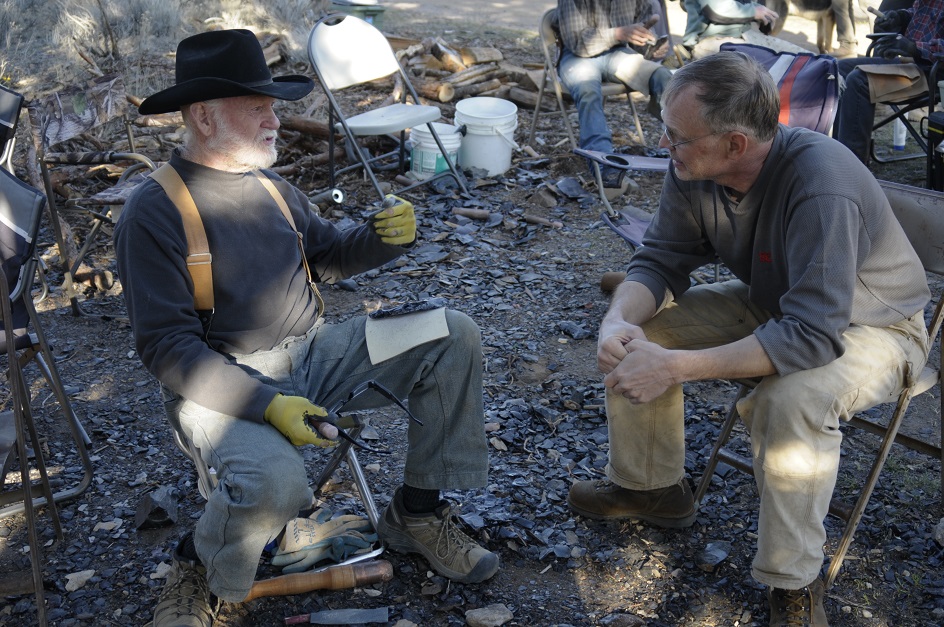 Erin's Place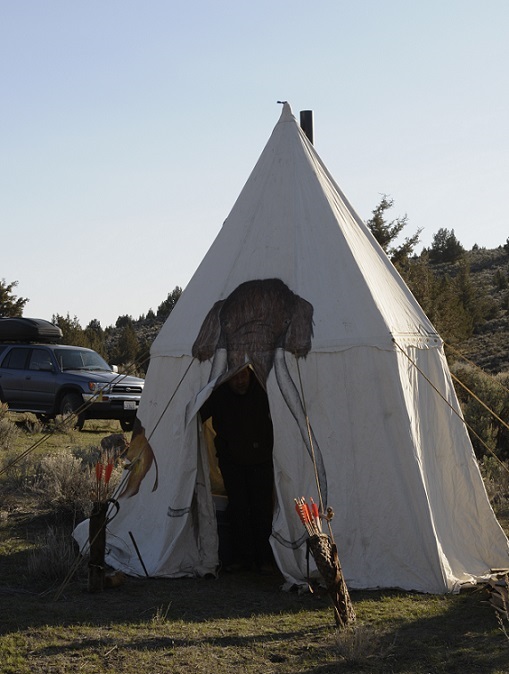 Mick Hill and Joe Higgins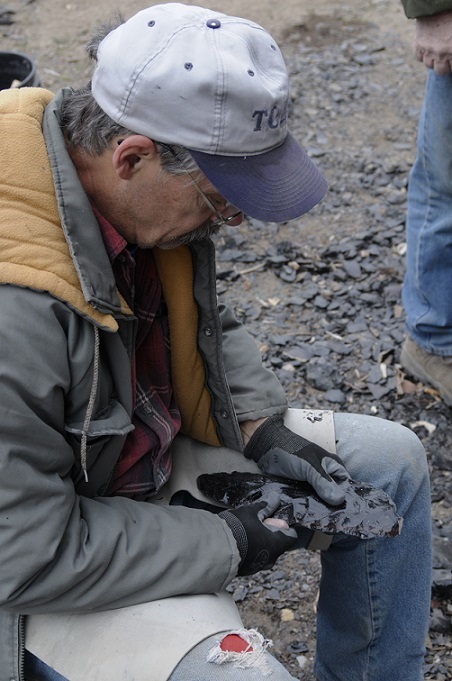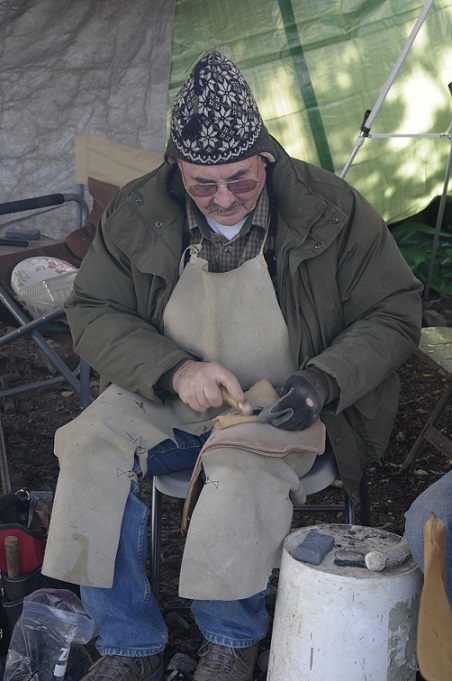 Donn Paris
(left to right) David Smith, Nick Tomihama and Shawn Woods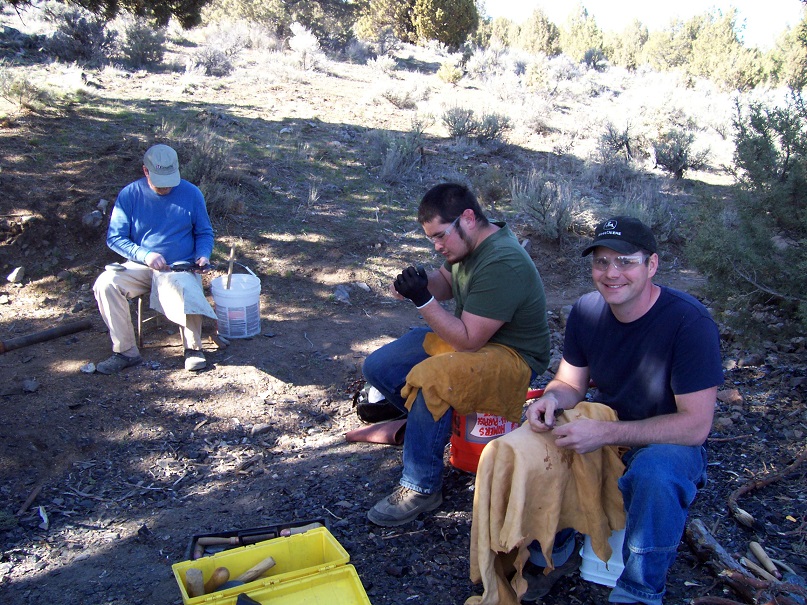 Knapping away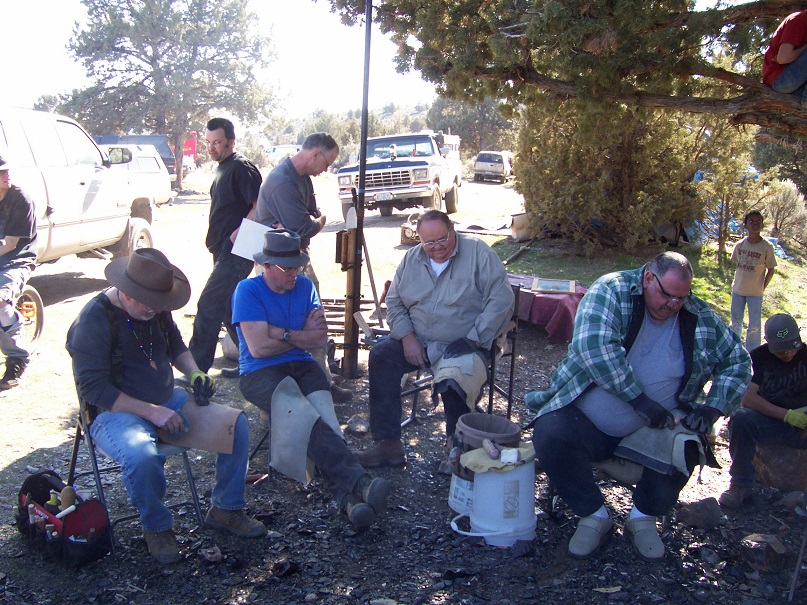 One photo of the 2" Goat competition - Woody's ready with the 'BIG' bopper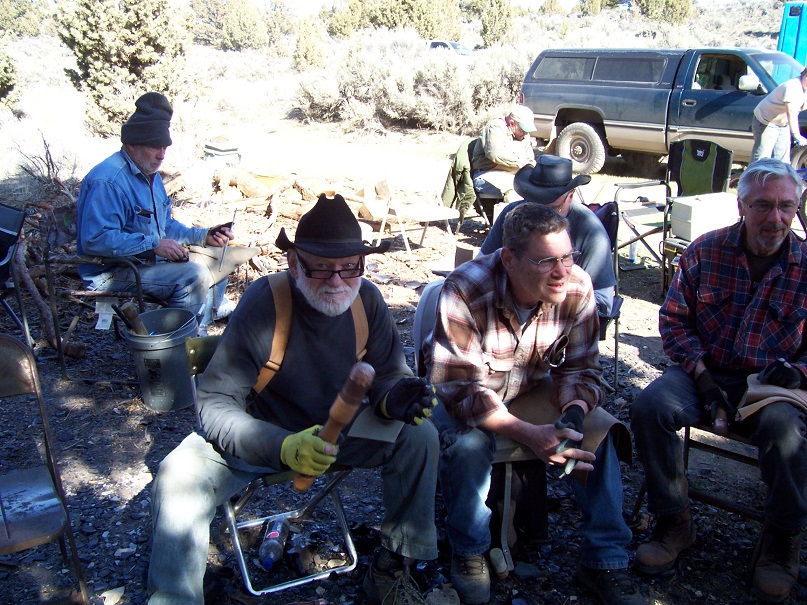 (center) Father and Son - Daniel Lusby seated, Dan Lusby with camera.
Stocking up on Dacite - will end up as free knapping material at PSK hosted Knap-ins! (note the little pebble to the right of Dave and Jim)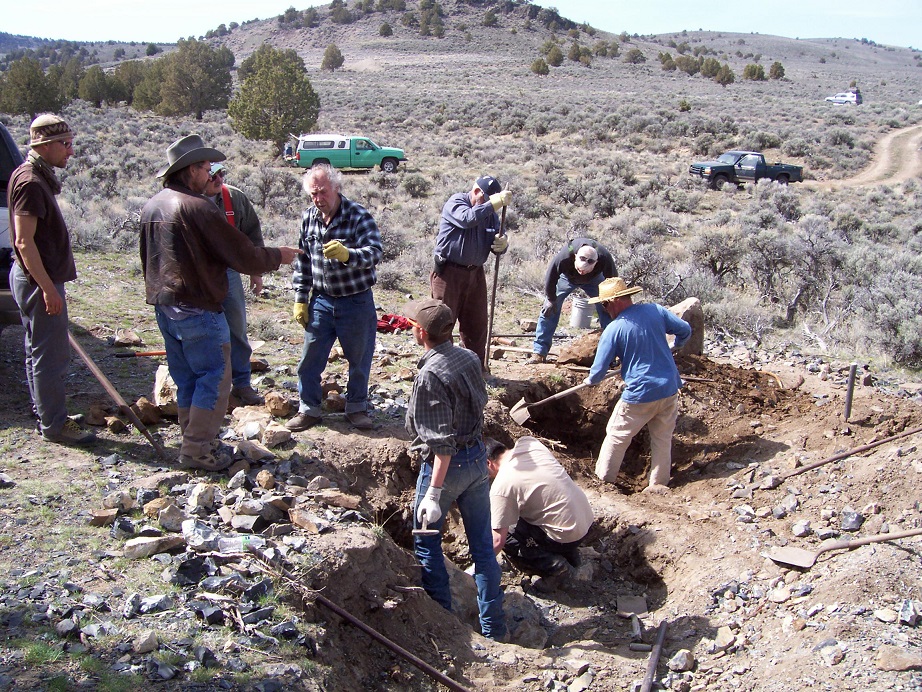 Emory about to spall the largest pebble of the day
(left to right) BBB - Big Bad Brad, seated, Daniel Lusby, foreground, Trapsetter, white beard, Gerry Clowers, Duck Dynasty look-alike, Emory Coons and Joe Higgins.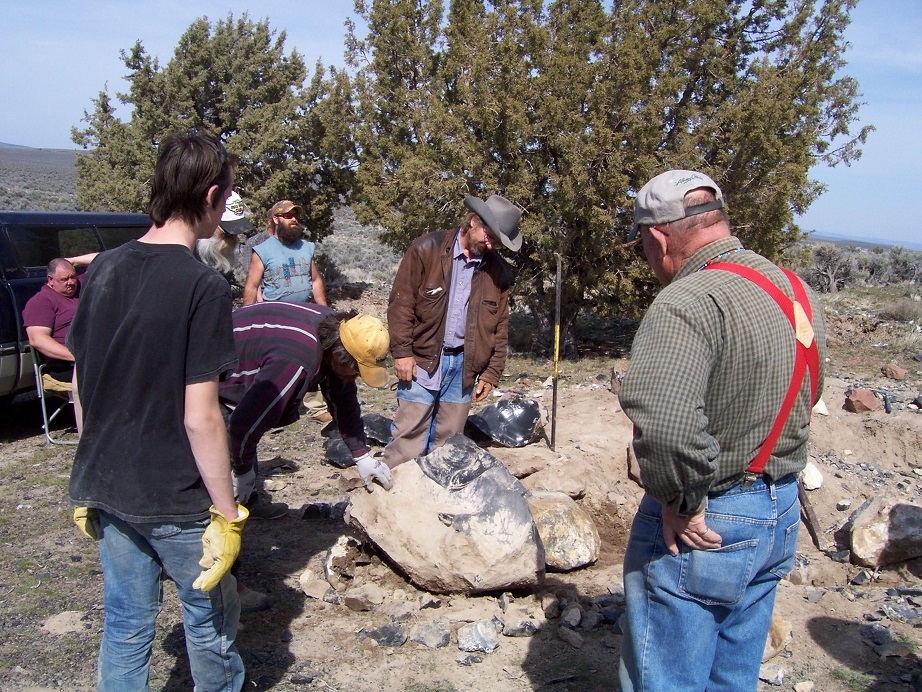 Videos of Emory Coons Spalling Dacite Pebbles
Emory's back! Still the Master at spalling large boulder of obsidian, Emory spalled more than a ton of Dacite for about 20 knappers who made the trek from Glass Buttes to the Dacite quarry! As always it was a pleasure to watch Emory at work.
Videos by Gerry Clowers
(Videos take a few minutes to download/buffer, Quick Time Player Version 7.7 and Windows Media Player 12.0 work with Windows 7 OS)
| | | |
| --- | --- | --- |
| Your browser does not support the video tag. | Your browser does not support the video tag. | Your browser does not support the video tag. |
| Your browser does not support the video tag. | Your browser does not support the video tag. | Your browser does not support the video tag. |
| Your browser does not support the video tag. | Your browser does not support the video tag. | Your browser does not support the video tag. |